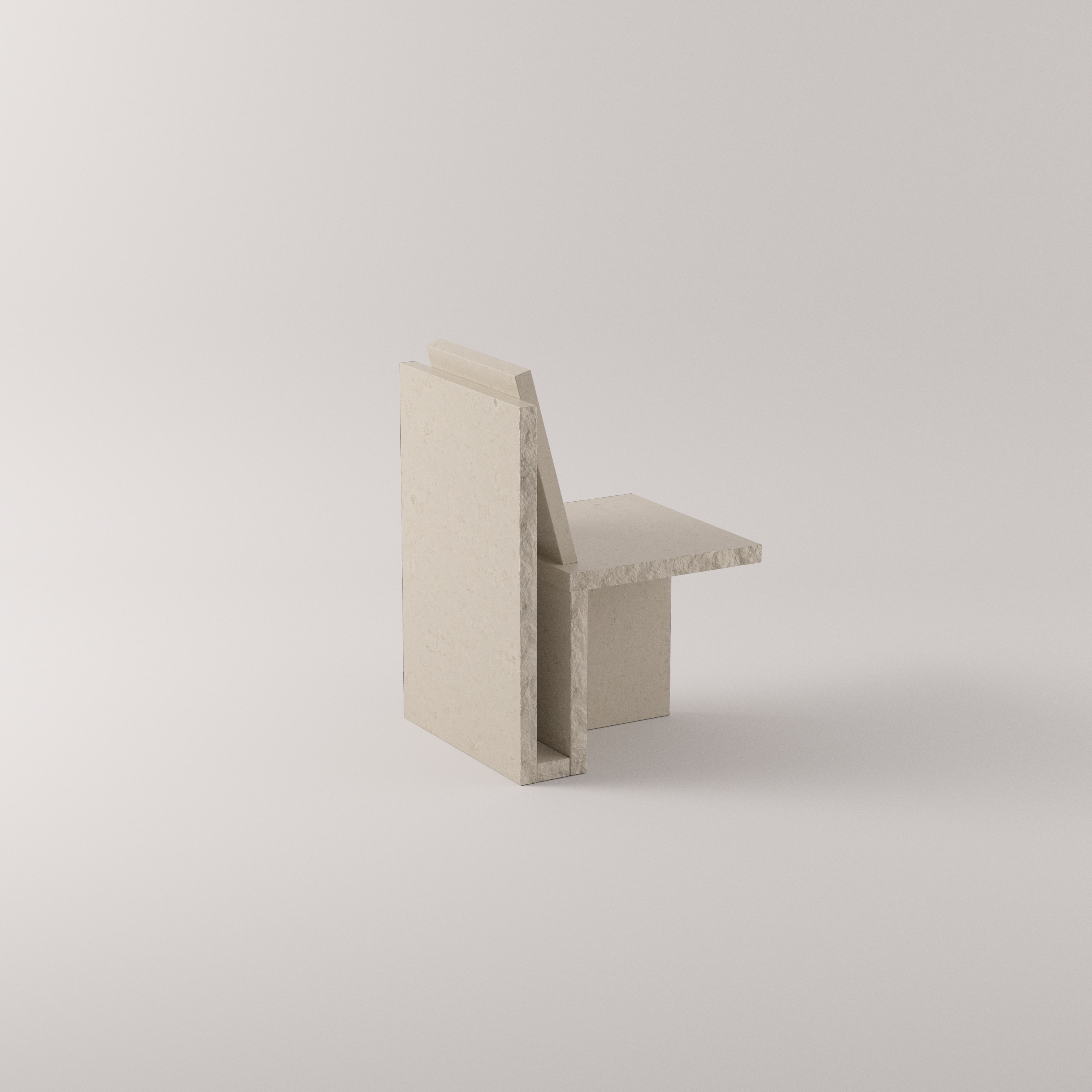 This chair mixes the natural stone look with defined and polished features. Simultaneously, its geometric shape meets a sculptural composition spirit.

This piece is intended to be pure in its forms and materiality. The shades were selected to preserve tranquillity and harmonize with the color palettes of the Six N. Five studio.


This piece is part of my personal archive during the years I worked for Six N. Five Studio as director of product design and serves exclusively to document the work I carried out at the studio.
Directed by Artur de Menezes and Ezequiel Pini

Material: Solid Caliza Stone, Portugal Rose Marble

Where to find: Objects with Narratives

2022